Last Updated on May 23, 2021 by Travels with Kids
Nicaragua is an awesome adventure travel destination.  There are plenty of Nicaragua activities to keep you busy.  While it is a small country in size, it packs in a lot of amazing things to do including ziplining, surfing, and many other adventures in Nicaragua to be had.  Read on for the top Nicaragua activities including a complete section on planning the perfect Nicaragua surf trip.
Nicaragua adventure travel is not just for adults.  If it is a Nicaragua family vacation you are on, we have included information for kids as well.  We aren't going to specify what age children will be able to do these activities, the intention of this post is to give YOU ideas about the range of awesome activities in Nicaragua with kids or teens, that are available.  It is up to you to read more and assess whether your own children or teenagers will embrace the adventure or not.  There are some challenging activities here.  Volcano surfing or hiking a volcano will be suited to hardy adventure teens, while Kayaking and horse-riding are a little easier and suitable for younger teens or tweens.
This post may contain affiliate links, from which we would earn a small commission, at no extra cost to you. More info in my disclaimer.
The Top Nicaragua Activities
Nicaragua is a country near and dear to our hearts.  We have spent a lot of time in Nicaragua over the years.  These Nicaragua activities suggestions and information come from our actual experiences living and traveling around this magnificent country.
Volcano Surfing At Cerro Negro (Leon)
Surf a volcano?  What?  Of the many crazy things we've seen around the world this one is one of the crazier.  This is not sandboarding down soft dunes; this is climbing to the top of a black stone volcano and then sliding down on boards.  We were based in Leon when we did this tour and there were plenty of local travel agencies offering daily departures.  A must do for the thrill-seeker!  We would definitely suggest this as one of the top activities in Nicaragua you must try for yourself!
Learn To Surf On The Nicaraguan Coast – Nicaragua Surf Trip
The thrill of catching a wave is second to none!  Apart from easy waves to learn on, the climate in Nicaragua is perfect for hours in the water.  There is nothing like Nicaragua surfing.  We've had some fun times learning to surf and this is something that most everyone should try at least once in their life.  Below is some surf trip Nicargaura information to consider.
Why Should I Learn To Surf In Nicaragua?
One of the most notable things about Nicaragua surfing is that Nicaragua offers some of the most consistent waves you can find.  Why is this important?  Well, there are many amazing surfing destinations across the globe that can have flat days with no surf.  Imagine heading out on your Nicaragua surf trip only to find there are no waves to be had.  This most likely won't be the case while surfing Nicaragua.
Also, other conditions such as the direction of the wind on the Nicaraguan coast and the sandy ocean bottoms are top reasons you should learn to surf in Nicaragua.  Not to mention the extremely affordable cost of living and traveling in Nicaragua as compared to other countries.  That said, if you are traveling around Central America or comparing destinations our A Guide To The Best Family Vacation Central America –With Kids is a worthy read.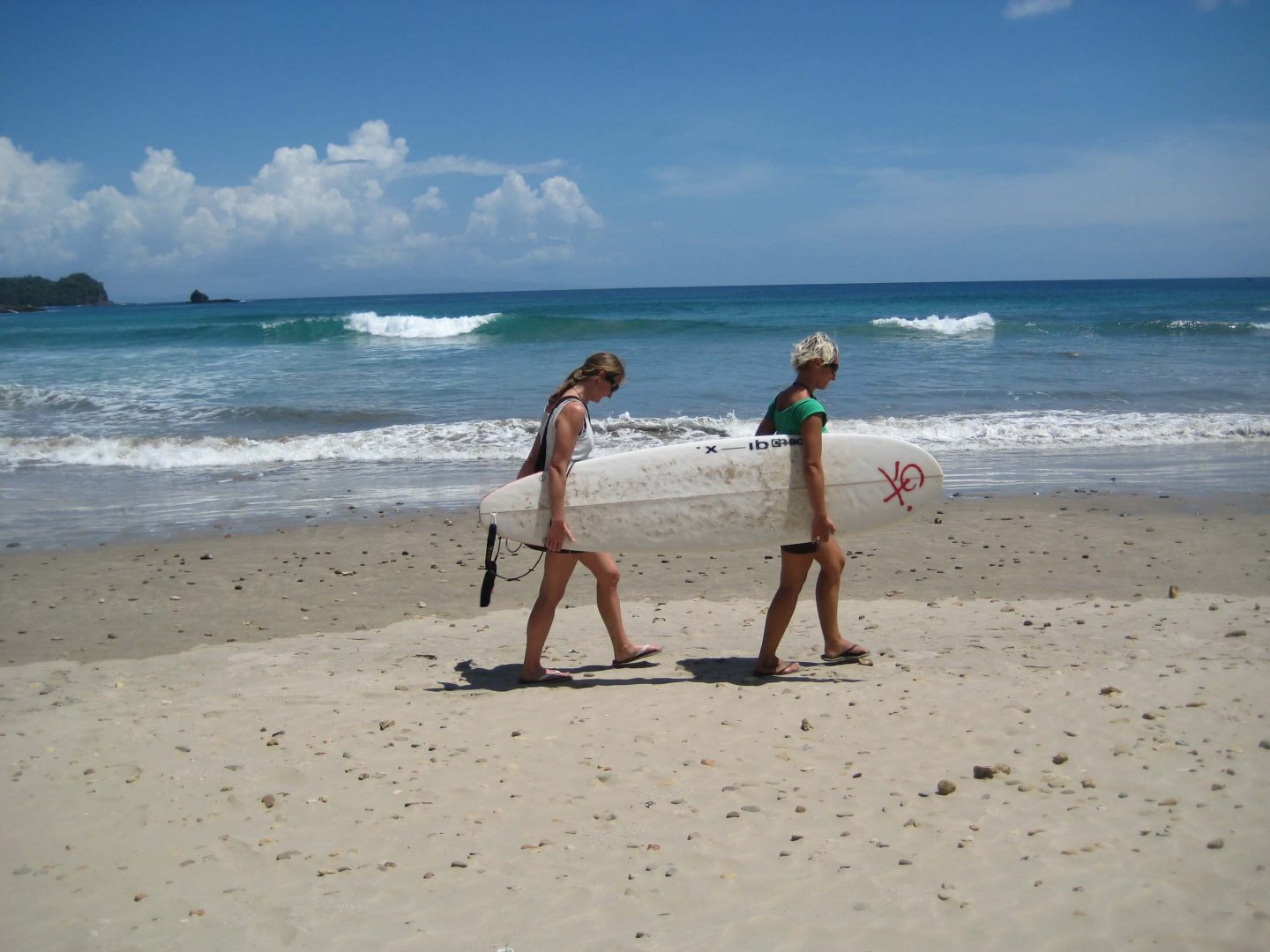 What Is The Best Time To Surf Nicaragua?
Generally, Nicaragua is an amazing surfing destination year-round.  As with most countries, Nicaragua also has "dry" and "wet" seasons.  However, neither really affects too much the surfing conditions.  So, the best time to surf Nicaragua is really open to you and will probably depend on other Nicaragua adventures you have planned.
Where Is The Best Surf In Nicaragua?
There are several locations that could be regarded as the best surf in Nicaragua.  Some of the most well-known are Playa Colorado, Popoyo, and Playa Maderas located close to San Juan Del Sur.
Read all about the many different beaches Nicaragua has to offer in our post  The Best Beaches In Nicaragua: From The Pacific To The Caribbean.
For more information about Nicaragua surf trips, check out Barefoot Surf Travel's Nicaragua surf camps and surf trips.
Climb A Volcano (Ometepe Island)
Feel like climbing a volcano for a bit of a challenge?
Ometepe Island consists of two incredibly picturesque volcanoes.  Concepcion (1610 meters – around 10-12 hours hiking) and Maderas (1394 meters around 7-8 hours hiking).   We've attempted (but not completed) a climb of Concepcion and turned back because the winds and weather made the ascent difficult.  Some points were near vertical and required not only good physical ability as well as a head for heights!  But the views and challenges are worth it.  Do your research before you go as there are pros and cons of each climb and stunning views along the way.
Depending on where you choose to stay, your accommodation will be able to provide guide options.  Make sure you are able to converse with your guide and you are confident of their abilities.
Kayaking (Various Locations)
We always feel adventurous when we head out in a kayak and there are a couple of great kayaking opportunities in Nicaragua.   You can explore the Rio Istiam on Ometepe and have the chance to see turtles, caimans, or even a Howler Monkey.
A little easier to access (especially if you are short of time) is the Laguna Apoyo near Granada.  This stunning crater lake offers you the chance for an easy kayak.  Also, how cool to say that they have kayaked in a volcanic crater?   We have spent a leisurely day at the Laguna Beach Club using their facilities for a fee.  A great day escapes from the heat of Granada.
If you are spending any time in Granada (especially with children) check out our post 11 Great Things To Do In Granada Nicaragua With Kids!
Zipline Nicaragua – Mombacho Volcano (Granada)
If you want to zipline Nicaragua Mombacho Volcano is the place!  This is one of the fun things to do in Nicaragua!  You wont soon forget zipping through the cloud forest on the lower slopes of the Mombacho volcano near Granada.  There are 10 platforms, and the zips are of medium challenge.  You are often over the forest canopy and it doesn't feel as high as other zip lines.  There is a range of birds that live in the area and zip lining is one of the premiere Nicaragua activities you can't miss!
You can combine your trip to the Mombacho Zipline with a tour to the top of the Mombacho Volcano which includes easy walks around the top and views across Granada, the Isletas, and some crater lakes.
We've done this zip line many years ago.  During this particular visit, Mumma was pregnant, so the photo is of her mum zipping through the Nicaraguan rainforest at 66 years old.
Horse Riding Activities In Nicaragua (Various Locations)
Nicaraguans are crazy about horses and it is one of the main family activities in Nicaragua.  So it's no surprise that there are plenty of establishments that offer rides.  We've included this as one of the cool things to do in Nicaragua because it is so tied to Nicaraguan culture.   While there are many adventures in Nicaragua to be had, make sure you try horse riding.
Ometepe Island has a number of fincas (that is Spanish for farm) that offer horse rides to the waterfalls on Maderas Island.  We have been recommended Finca Magdalena and Finca Montania Sagrada (Haris Horses) but we recommend that you research before arrival.
If combining a Nicaragua surf trip with some horse adventures, check out Rancho Chilamate.
Exploring the Somoto Canyon (Esteli)
Only recently discovered, the Somoto Canyon is an amazing sight and one of the oldest rock formations in Central America.  Part of the excitement of this Nicaragua activities trip is its sheer remoteness.  To visit, you need to pass through less visited Northern Nicaragua which was once the stronghold of the Sandinista guerrillas.  Once there, you can hike the polished floor, tour the canyon in boats, or float on tires.  Those looking for a real thrill can abseil the 60 meter high walls.  Talk about Nicaragua adventure travel!
Located in the far north of Nicaragua, this site is right near the Honduran border.  About a 3-hours drive from Matagalpa or 4-hours plus from Leon.  This site is on our Nicaragua bucket list.  We plan to visit soon and also want to experience some coffee farms in Matagalpa.
On our trip, we are planning to stay in local home-stays offered by the Tree Huggers organization.  We have not traveled with them, and so aren't necessarily recommending them.  However, we love their ethos, "develop the tourism industry in an environmentally responsible and community conscious way".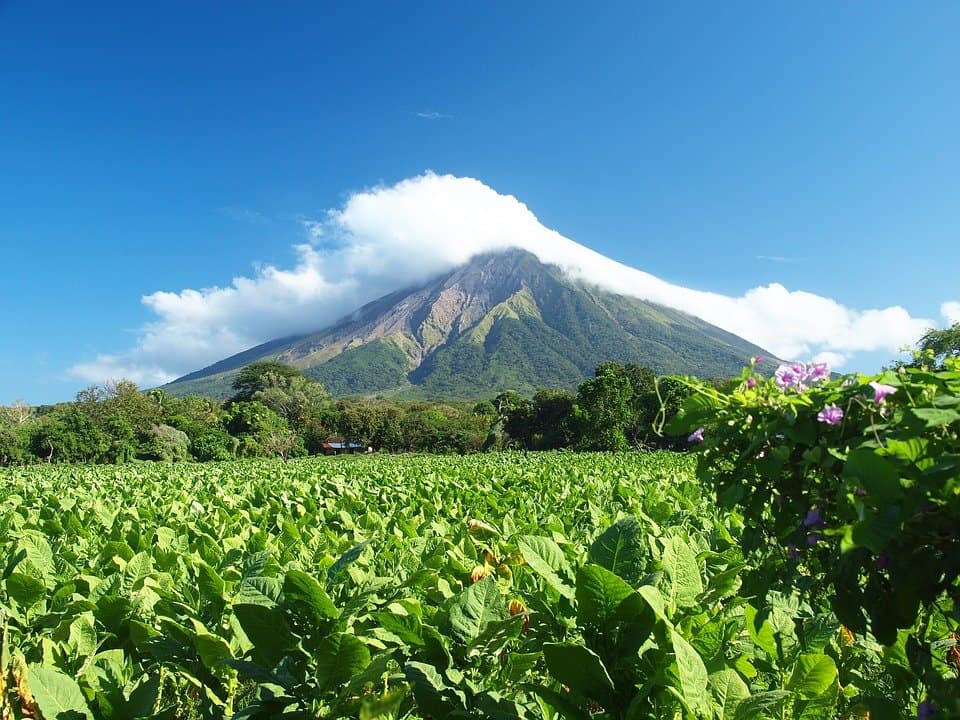 The Verdict – Top Nicaragua Activities Including Nicaragua Surf Trip Information
We absolutely love Nicaragua and believe you will too.  There are so many amazing adventures in Nicaragua to be had.  From Nicaragua surfing, hiking, or ziplining Nicaragua volcanoes, the fun things to do in Nicaragua are almost endless.  Nicaragua activities are suitable for everyone, young and old.  If you are keen on more Nicaragua information, check out our Nicaragua Destination Guide.
Have you traveled to Nicaragua?  What were your most memorable Nicaragua adventures?  Do you suggest any other cool places in Nicaragua we should list?  Let us know in the comments below.
Like It>> Pin It>> Top Nicaragua Activities Including Nicaragua Surf Trip Information