We've been traveling in Latin America for over 15 years, and have compiled here our recommended family adventure holidays!
In making our recommendations, we are considering that you will be traveling with school age children (e.g., probably 6 years upward) through to the early teens.  Not that we have experienced the teenage years, but we assume that in the teenage years, young people can do much of what their parents do and so it is not necessary to only look at family friendly options!
This post may contain affiliate links, from which we would earn a small commission, at no extra cost to you. More info in my disclaimer.
Peru, Including Cusco And Machu Picchu
Peru is extremely well organized for tourism and this makes it an excellent destination for family adventure holidays.  With just two weeks, you can truly see some iconic sites, including Machu Picchu and the Sacred Valley.   Although we are biased (because we lived there for many years) Cusco also makes a great child friendly base.  Check here for our guide, "Cusco With Kids".     If you have enough time, we would also thoroughly recommend Arequipa and the South Coast of Peru.  Check here for our post,  "A Guide To Peru's South Coast With Kids".
In our list of Latin American family adventure holidays we consider Peru and Costa Rica to be the most suitable for those with younger children.
The main health consideration or concern with the Cusco and Machu Picchu region is acclimatization.  We have had a lot of experience with this.  Read here for our  "Tips For Acclimatizing To Altitude With Kids".
Below are our some of our favorite resources for planning in this region. Click on each one to view current price.
The Amazon
If you are going to travel to South America for your family adventure holidays, then you really MUST add the Amazon to your itinerary.  Most Amazon trips can be added to other holidays mentioned here and typically last from 3 to 7 days.  The more time you can spend, the more you will get out of the trip.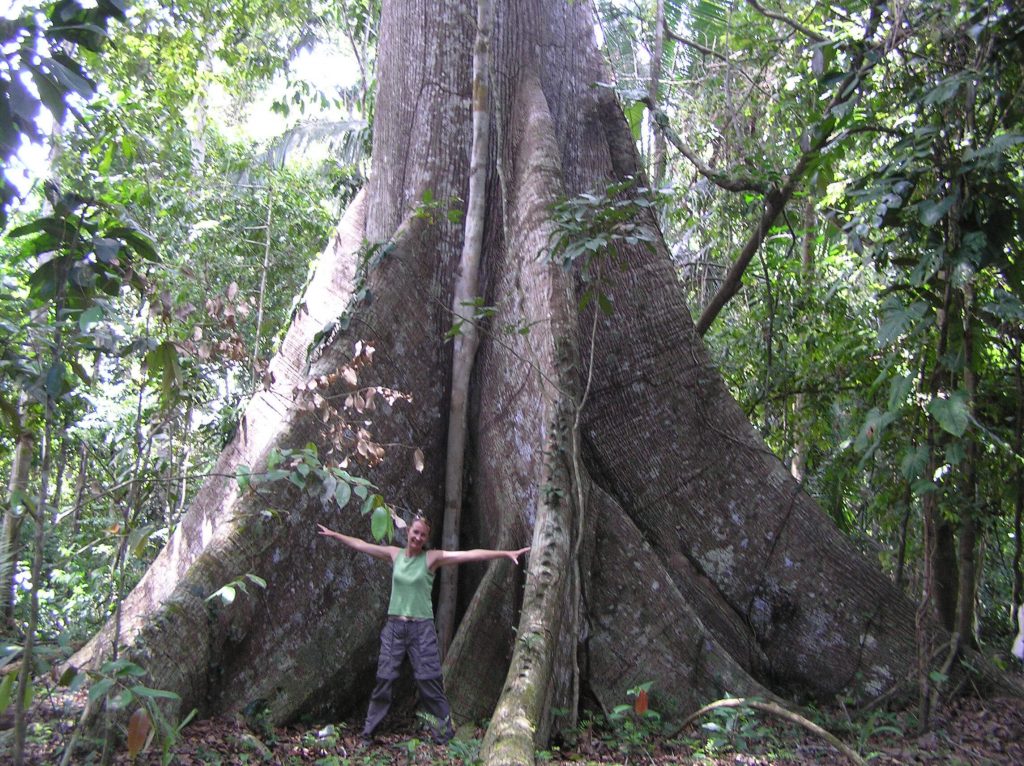 Tambopata & The Madre De Dios Region
What we like about Tambopata region of the Amazon is that it can easily be combined with a trip to Cusco, with nearly all flights making a stopover in Cusco before flying onto Puerto Maldonado.
Tambopata allows you to maximize travel time, and you are in the deep jungle within a few hours.  There is also plenty of wildlife to see and I truly believe that a quality Amazon experience will stay with you the rest of your life.
Rainforest Expeditions offers the only lodge in the Amazon rainforest with a specially designed children's trail.  We would ideally combine a visit to Refugio
Amazonas and the Tambopata Research Centre.
Inkaterra Amazonas comes from our favorite Peru hotel chain, and includes its very own rainforest canopy walk which we featured here in our post "Best Tree Top Adventures Around The World".
Keep in mind that the jungle of Peru is a malaria and yellow fever area.  If you are needing guidance or have concerns, check out our post "Traveling And The Risk Of Malaria In Kids".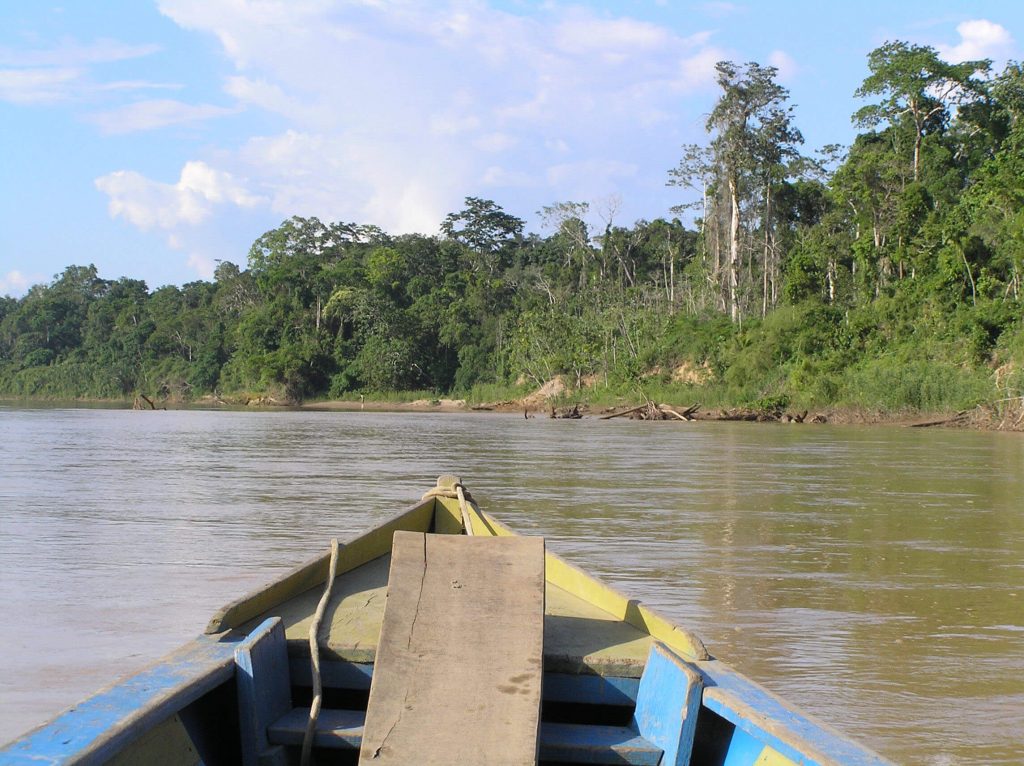 Iquitos
Iquitos is most certainly a romantic sounding place, landlocked, in the heart of the Amazon.  Many jungle tours (especially those in the more pristine jungle) require a decent amount of river travel to arrive at the lodge.   We also recommend at least spending a night in Iquitos if you can- it's got a unique frontier feel and the river port is not only vibrant but eye opening!
For families we have been recommended the Tahuayo Lodge and their Tahuayo River Amazon Research Centre.   To give the kids a bit of a bus, they also have the longest zip line in the Amazon.
Below are our some of our favorite resources for planning in this region. Click on each one to view current price.
Colombia
Sure, Colombia was once the home of narcos, the FARC and all kinds of kidnappings.  However, it is also the home of some of the most warm hearted and lively people in the Americas.  Also, not to mention, beautiful landscapes and rich history, Colombia is definitely a place for a family adventure holidays.
Mumma traveler made several trips to Colombia during the 2000's where she was privileged to explore various parts of this stunning country.  That is why she is adding it to this list of family adventure holidays.  Without doubt, Colombia is a place that will inspire the adventurous travel family's wanderlust.
Bogota, with its truly amazing Gold Museum, cable car, and colonial architecture is a good place to start your exploration.  Assuming that you only have 2 or 3 weeks, after Bogota we'd explore the coffee growing zone around Medellin.  We loved visiting Salento and Manizales, and used Medellin as a gateway.  While in Medellin don't miss the Botero Artworks or the Pablo Escobar museum.
In the north of Colombia, Cartagena is a must for a few days,  as well as beach getaways at either Playa Blanca, or Taganga.
Below are our some of our favorite resources for planning in this region. Click on each one to view current price.
Costa Rica
Beautiful, green Costa Rica is committed to the environment, and peace; they don't have an army at all.  When you meet the laid back Ticos you better understand what grabs travelers about this beautiful country and makes it an easy place to have family adventure holidays.
Due to its stability and safety among the more volatile Central American nations, Costa Rica has long been a popular spot for expats and retirees to seek the sunshine and a more affordable way of life.   As a result, the tourist infrastructure in Costa Rica is excellent.  This is why it is another destination we whole absolutely recommend it for families with small children.
Costa Rica is also quite small, so setting out from the capital San Jose you have beaches and rainforest in every direction.   On our own bucket list is Tortuguero National Park where you can see Turtle hatchlings (in season), walk in the National Park or travel in the Canals.
If you have older kids and want to get some rafting in, why not check out Sarapiqui as well as spending some time at the Jungle Research center there.
Next time we visit Costa Rica we also plan to spend a few days around La Fortuna and the Arenal Volcano, before heading to the coast at either Tamarindo (very popular) or Manuel Antonio National Park.  In short, allow yourself some time to experience 'Pura Vida.'
Below are our some of our favorite resources for planning in this region. Click on each one to view current price.

Nicaragua
We debated on whether to include Nicaragua on this list of family adventure holidays; but if you are looking for adventure Nicaragua can seriously offer you some unique perspectives.  From the Colonial cities of Granada and Leon, to the twin volcano island of Ometepe and the untouristed coast around San Juan del Sur, Nicaragua offers seriously authentic travel experiences.
Our full destination guide on Nicaragua is found here.
** Note – Nicaragua had a lot of civil unrest during 2018 and this was the reason we were unsure about including it! So – before doing much research about a trip to Nicaragua – check the latest safety warnings!
Below are our some of our favorite resources for planning in this region. Click on each one to view current price.

Image by janeannecraigie from Pixabay
Argentina
Argentina is a huge country with so much to see and do!  For a first time family visit we'd focus on Buenos Aires which has enough to captivate for more than a few days.  A visit to colourful Caminito in La Boca with its brightly coloured buildings and enjoying the tango is a must.  You can even take tango classes! Also, for any aspiring Maradonas, a visit to the Boca Juniors stadium is essential.  Alternatively you could head to the River Plate stadium.
For those more inspired by Eva Peron and famous historical figures, a visit to the Casa Rosada and Recoleta cemetery are 'musts'.   High on our bucket list is also taking a Gaucho (Argentinian) cowboy tour to learn more about this unique Argentinian subculture.
Here is a great list of parks in Buenos Aires for those with smaller children.
If you had more time for a family adventure holidays in Argentina we'd also explore Tierra del Fuego, Salta and Mendoza.
Below are our some of our favorite resources for planning in this region. Click on each one to view current price.
Ecuador And The Galapagos
Ecuador offers one of the crown jewels of wildlife experiences, in our experience.  A trip to the Galapagos is truly a trip of a lifetime.  We've researched such a trip thoroughly and decided to wait until our kids are about 10-12 years old.  Our reasons are eminently practical: we want them to be safe and responsible on board a boat, and have great swimming skills.  Finally we want the kids to fully appreciate what they are seeing – Galapagos cruises (at least those that are responsible, ethical and environmentally conscientious) don't come cheaply!
In addition, Quito is a charming capital city.  It is also a great base to explore indigenous markets nearby or even some hikes or volcano climbing.
Ecuador and the Galapagos are definitely a great destination for a family adventure holidays.  However, we would opt for our kids being slightly older.
Below are our some of our favorite resources for planning in this region. Click on each one to view current price.
Like It> Pin It> Latin American Family Adventure Holidays