Last Updated on June 28, 2022 by worldoftravelswithkids
A Peru family vacation has it all.  This country is rich in history, so a visit offers a chance for kids to learn about this fascinating part of the world.  They are also guaranteed to have loads of fun along the way!
Another factor making a family vacation to Peru so appealing is that the local people really do adore kids.  This means Peru family vacations are packed with local, cultural experiences because the locals love interacting with your visiting children.  We have travelled to Peru with a baby, with a toddler and then with kids.  We've experienced various parts of Peru in glorious technicolor during the full range of seasons – and have done this with children of different ages.
This post may contain affiliate links, from which we would earn a small commission, at no extra cost to you. More info in my disclaimer.

Family Vacation to Peru FAQs
Is Peru a Good Place to Visit with Kids?
The answer to this question is most definitely a resounding yes!  Peru offers families with kids of all ages a most enjoyable range of experiences.  Here you'll discover intriguing historic sites, enthralling wildlife, incredible biodiversity, colorful towns and cities and a wealth of beautiful, natural landscapes.
Peru is not your kick back and relax at the resort kind of family vacation, however.  This is a place for those who like to explore the diversity of the world plus its people, flora and fauna.
Perhaps it's true that there are a lot more activities for tweens and teens in Peru than there are for little ones.  However, that doesn't mean you shouldn't go with younger kids.  Rather, simply understand your children's limitations and go about planning your trip accordingly.  We have travelled extensively in Peru with toddlers and pre-school age children, and have always had had a very rewarding time indeed.
Is it Safe to Travel to Peru with Kids?
In general, Peru is a very safe destination to visit with children.  Peruvians are on the whole incredibly warm and welcoming towards children.  Culturally kids are seen as a priority, which bodes very well for your family vacation to Peru.
One potential issue to bear in mind when planning a family trip to Peru with very young kids includes the fact that they're far more likely to get sick than you are.  So do be careful with unfiltered water, ice and foods that may have been washed.
In some areas, altitude sickness and the extreme climate are other risk factors to consider.  Allowing time for acclimatization is key when taking a Peru family trip to elevated locations.  Find out more about acclimatization here.
Pro Peru Tip – Child car seats are not widely used in Peru, so if you're travelling with a child under 4 then do take your own car seat or ask your tour operator to provide one.  This is just one of the reasons why booking with a reputable travel operator is key to having a safe holiday to Peru with a family.

How Can I Prepare my Kids for a Trip to Peru?
I firmly and profoundly believe that the best way to get the most out of your family trip to Peru is by preparing the kids well.  No matter what the age, you can see some great kids books about Peru that we personally own and highly recommend here.
Or find publications to prepare the adults in this post!  Here are some of the best books about Machu Picchu and Peru travel that we recommend.   These fun facts about Peru will get children excited about their upcoming Peru family tour, or you can teach them all about the Incas and Machu Picchu.  These fun facts about alpacas also makes an amusing and informative read.
Pro Peru Tip – Find out what to pack for Peru with children in this complete guide.
What about the Inca Trail with Kids?
So if you have older kids – say 10 and up, you might be wondering to trek or not to trek with kids in Peru.  I have a lot to say on this matter!  So much so, that I have written a comprehensive article about whether you should take your kids trekking.
Spoiler alert – you are going to have to be very honest when assessing the fitness of yourself and your children.  To take your kids trekking in Peru they'll need to be fit, resilient and used to long hikes.  If they haven't done a lot of hiking in the United States or your home country, then please don't consider doing this in Peru.
Why not read what I have to say about hiking in Peru with kids and taking the Inca Trail with children?
How about Trekking Rainbow Mountain with Kids?
The stuff of fables and legends, kids' imaginations can run riot at the idea of travelling to the sacred Rainbow Mountain.  In reality, though, it's over-touristed and involves a day that is exceptionally long, cold and muddy.
More honesty on Rainbow Mountain and children can be found here.
Top Things to do on Your Peru Family Vacation
If you haven't spent time on this site before, you may now be realizing that it's jam packed with some of our favourite things to do in Peru.  In full depth and detail!
To make life easier for you, we've organized this wealth of information into a comprehensive list that's been broken down by area and activity.  So read on to plan your perfect Peru family trip – the simple way.
Lima and Coastal Peru
Wander the Magic Water Circuit (or Parque del Agua), Lima
Best Age: For all ages, especially smaller kids.
Best Time: Do this one after dark.  It's at its best during the warmer months between December and March, but very worthwhile all year round.
Top Tip: Do pack a swimsuit, a towel and a change of clothes.
This is a popular stop during a Peru family vacation – and quite rightly so.  Fountain displays, fairground-style amusements and music may not sound that amazing, but it's a must on Peru family trips including Lima on the itinerary.  Not least because it's thronged with local families and has carnival-like atmosphere.  Being here may even make you feel like a bona fide Limeño.  Kids enter for free and under-10s can access their own splash play area, where you can expect them to get very wet!
Discover more about visiting and Things to do in Lima with Kids.  You can also find a great family-friendly places to stay in the Peruvian capital.  Read our recommendations in Lima Peru Hotels –Best Kid Friendly Choices.
Take a Cooking Class in Lima
Best Age: For 8 plus, or younger as long as they're able to pay attention and help out.  Ideal for tweens and teens.
Best Time: Any time of day.
Top Tip: Make sure you are very hungry before you go!
Lima is a firm favourite among foodies from all over the globe, and appealing cafes and restaurants can be found all over the city.  The number one must-try dish is ceviche – an invigorating concoction comprising raw fish prepared with chili, lime juice and cilantro.
The majority of Lima cookery classes will include a local market visit, cooking and eating a three course meal – including, of course, ceviche – and a drink like Pisco or passionfruit sour.  Local cooking classes are very popular with anyone taking Peru family tours, so do book early!
Pro Peru Tip – If you'll be staying in Cusco for a while when acclimatizing to the altitude, there are some superb cooking schools there too.
Check below our recommendations for cooking classes in Lima. 
Go Paragliding in Miraflores
Best Age: Minimum age 12 plus, and the child needs to be pretty confident too.
Best Time: The conditions for paragliding in Miraflores are pretty much perfect all year round.  You can book to go almost any day and it should be a good day for it.
Top Tip: Eat afterwards rather than beforehand.
During our own family vacations to Peru, my kids have always enjoyed watching the paragliders from the Larco Mar shopping centre or one of the parks dotted along by the shore.  If you and they would love the thrill of seeing the colourful capital and stunning coastline from above, then booking a paragliding tour in Miraflores is a must.
Swim with the Seals at Callao
Best Age: For ages 10 plus, with strong swimming ability.
Best Time: December to February is ideal, as sea lion pups are born around then.  Plus, the summer weather makes a dip in the ocean a more appealing prospect!
Top Tip: Do wear the wetsuits provided, as the water will be cold.
A number of operators offer sea lion trips to the Palomino Islands, and the voyage takes about three to four hours from Callao.  Callao is where the Lima airport is located!  Expect about 20 minutes in the water with the sea lion population.  Also, do bear in mind that they can be noisy – as well as very smelly!

The Peruvian Coast
Learn to Ride the Peruvian Waves
Best Age: For 8 plus, or maybe younger if they have decent swimming skills.
Best Time: The best time for waves is during the summer months between October and March.  At this time the Peru coastline attracts more northerly swells.  Summer time in northern Peru is hard to beat, with consistent swells, sunshine and warmer waters.
Top Tip: Enjoy experiencing one of the most underrated surf spots on the planet.
With year-round offshore winds and consistent swells, Peru is an undiscovered surfing gem.  In fact some believe that Peru, not Polynesia, was where surfing originated.  Chicama in northern Peru is also said to be the home of the world's longest wave.
There are plenty of surf schools in Peru and they can be found all over the South American country's coastline.
Paracas Peru
Best Age: 6+ as this activity involves a boat trip.
Best Time: Mornings are the best time to depart.  The weather is cooler and more settled, and you may have more time to explore the islands.
Top Tip: Come prepared for the considerable stench.
Paracas is located on the west coast of Peru and from here you can take a boat trip to the beautiful Ballestas Islands.  These are uninhabited and thus packed with wildlife such as pelicans, penguins, Inca terns and sea lions.  Dolphins are often spotted in the water too.
Older visitors may also enjoy seeing the huge, ancient geoglyph of a candelabra carved on the hillside and the historic museum relics.  Visitors of all ages will love seeing the wildlife and the barren desert landscapes, and of course relaxing on the white sandy beaches.
Explore more of the southern Peruvian coast in our A Guide To Peru's Southern Peruvian Coast With Kids.  We can also help with deciding where to stay.  Our Amazing Hotels On Peru's Southern Coast is a must-read.
Driving Dune Buggies or Sandboarding in Huacachina
Best Age: 6 plus, but the older the better.
Best Time: All year round.
Top Tip: Be prepared to get sand out of ALL the places after this one!
The biggest sand dunes in the continent of South America can be found in Huacachina in Peru.  These are ideal for sandboarding and riding around in dune buggies.  You can stand up when sandboarding as when surfing, or lie down like you do on a bodyboard.
Pro Peru Tip – This experience can be a highlight of family tours to Peru, but do check the operator's safety record carefully before booking dune buggies.
Check out below our choices for Dune Buggy or Sandboarding guided tours.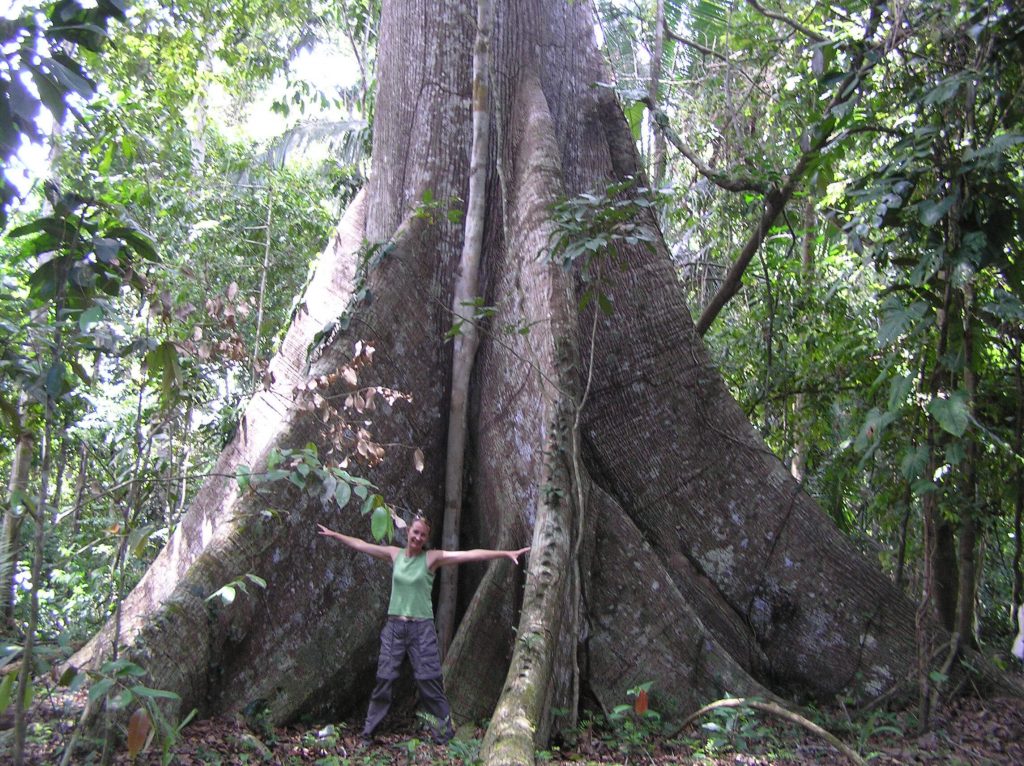 Amazon Rainforest
Take an Amazon Rainforest Trip
Best Age: 5 and upwards.  There is a lot of travel by boat and on the water.
Best Time: The best time to visit the Amazon is during the dry season (July to December), when water levels are lower and hiking trails are in excellent condition for explorers.  Though during the rainy season (January to June), the weather is milder and there is a better chance of spotting animals.
Top Tip: There is a lot to consider when planning a trip to the Amazon rainforest, so we hope the following guide helps:
Ok, so if you haven't been to Peru before you might think that immersing your family in an Amazonian adventure can be as easy as arranging a stay at an all-inclusive jungle lodge before experiencing everything the rainforest has to offer.  This wildlife-rich region is a curious locale and one of the top places to explore while in Peru with kids.  So it's worth considering a family Amazon rainforest vacation at some point.
However, there are some caveats to know about before donning your jungle outfits (find out what to pack here).  So do read the following before booking that Amazon rainforest family vacation!
Where are you going to go within the Amazon jungle?
There are actually three main areas in Peru from which to visit the Amazon jungle:
Manu
Puerto Maldonado (Tambopata)
Iquitos
These are covered in depth here.  You can also read on to find the answers to frequently asked questions about planning the best family rainforest vacations to the Amazon.
Amazon Rainforest Family Vacations FAQs
How long are Amazon family cruises?
Before taking that Amazon cruise with kids you should know that some of the boat trips from the towns out to the jungle lodges can be lengthy.  Obviously. the more remote the lodge, the longer the trip.  The pay off will be a more authentic experience, however.
When taking Amazon rainforest family vacations, you might want to think about sacrificing some authenticity for less travel time!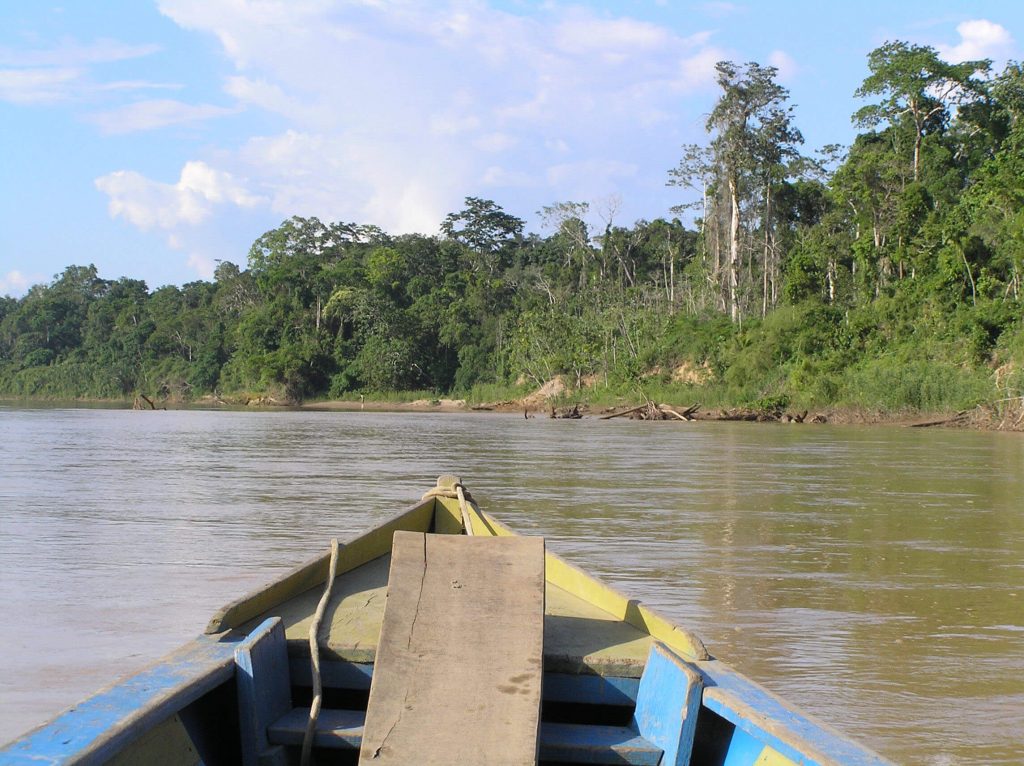 What is there for kids to do in the Amazon rainforest?
Here's what the Amazon rainforest for kids is all about.  Once you arrive in the area, the jungle lodge you stay in will become your base.  You can then take an Amazon river cruise with the family in the hope of spotting local wildlife – while seeing the flora of the area during your Amazon rainforest experience.
Fauna kids will adore spotting all sorts of creatures, including exotic toucans and colourful parrots, caimans (a close relative of the alligator) and large river-dwelling otters.  They might even be thrilled to see a real-life tarantula or go fishing for piranhas.  The Amazon river for kids is a throughly fascinating but sometimes slightly frightening place!
Other fun things for kids to do in the area can include jungle treks, swimming, canoeing, kayaking, exploring by skiff (a small river boat), local village and market trips, cookery classes, wildlife centre visits and more.
What about Amazon riverboats for kids?
 If you have safety concerns regarding your trip to the Amazon rainforest, then please do be reassured by the fact that riverboats go through regular and very strict safety checks.  The boats and their crew are well prepared and equipped for emergencies.
Each operator will also have minimum age requirements.  So do check this before you getting into planning that Amazon rainforest vacation with your kids!  Typically operators will require children to be aged seven or over at the age of starting their Amazon river holiday.
The Sacred Valley
When considering Peru family travel it's good to know that Cusco and the Sacred Valley are wonderful destinations to visit.  Due to the altitude, however, it's wise to spend time acclimatizing.  The more demanding conditions are better suited to teens and tweens than younger kids.
As a general guideline, we drive straight from Cusco airport to the Sacred Valley, spending a few nights there to let the kids' bodies adjust.  This is no hardship at all with lush tropical gardens, scenic mountain peaks and lots to see and do in the area.
For more information about acclimatizing, read our guide Tips For Acclimating To Altitude With Kids.  Should you happen to be pregnant, we have also wrote Tips For Traveling To High Altitude And Pregnancy.
Pro Peru Tip – Don't let the threat of altitude sickness put you off taking a family trip to Peru.  If you acclimatize appropriately, this need have no negative impact on your trip at all.

Meet the Alpacas and Llamas
Best Age: Even babies will appreciate seeing an alpaca up close!
Best Time: All year round.
Top Tip: Even though the animals you'll meet in the Sacred Valley are domesticated and used to tourists, remember that they are still animals and may behave accordingly.
Getting up close to and feeding the local animals can be a highlight of any family trip with kids.  There are various camelids to meet in the Sacred Valley area, mainly llamas and alpacas.  You can often take pictures of locals in colourful costumes too (in Cusco) and may be able to feed alfalfa to a group of hungry, grateful creatures.
Find out more about the distinctions between alpacas and llamas in this fun piece.
Pro Peru Tip – If you want to get to know llamas even better, we really enjoyed taking this llama trekking tour.

Take a Horseback Tour of the Mountains
Best Age: 8 +
Best Time: April and May are the most beautiful months here, when the mountains are still in all their green glory.  Wet season runs from November through February and the ground can be slippery.  Talk to the tour operator to see if they're able to accommodate you at this time of year.
Top Tip: Your tour may include a delicious gourmet lunch.
Taking a tour of the Sacred Valley area on horseback can be a great way to see the area and get a local's perspective.  You can visit areas like Maras town, the Moray ruins and the Salineras salt pans.  The tours often include a lunch stop taken when riding through the glorious local countryside, and your local guide can teach you and the kids all about what you see along the way.

Learn to Make a Pulsera (Bracelet) with a Local & Learn about Native Plants
Best Age: 5+
Best Time: All year round.
Top Tip: Kids will make their own bracelet to take home as a souvenir.
This is probably one of the lesser known things to do in Peru with kids, but we really enjoyed our visits to the weaving centres in Awanacancha and Chinchero.  It was very interesting to see how they turn plants and flowers into dye to colour alpaca or llama wool.
These wools are then hand made into intricate items that can take months to complete.  We were in total awe when watching these creative women turning yarn into glorious patterns.  Of course, prices for these items reflect the materials and effort it takes to make them.
Your family can enjoy textile process demonstrations, including spinning on a drop spindle, making and using natural dyes, and weaving on a backstrap loom.  Try your hand at creating a bracelet with the help of one of your artisan hosts as your teacher.
Check out some great weaving centre tours here.
Stay in a Traditional Peruvian Home – & Dig Potatoes with your Hosts
Best Age: Any age.
Best Time: All year round!
Top Tip: See how Peruvians really live with this up close and personal experience.
Get an insider's view of life in the Sacred Valley by staying in a local home.  You may even be able to help your host dig up some of their potato crop!  As well as learning about local history, culture and traditions.
This tour may not be for everyone, as it involves a long ride to reach the Land of the Yachaqs.  Your family should also feel comfortable socializing with local people on a personal level than usual.  If you do go for it, you may have the chance to try on traditional costumes, see textile-making, gather local produce and eat lunch with the local people.   More info on this option found here.

Join in with a Fun Local Fiesta
There are festivals all year round in Cusco and the Sacred Valley, and a good deal of them are linked to the Catholic feast calendar.  Truly, there really is nothing quite like a Peruvian festival and if you can incorporate it into the holiday then it's something that will really add to your Peru family adventure.
Kids will love to see the rich, colourful dresses swirling, hear the interesting beats and experience the overall feeling of fun.  Some of the dancers (I'm thinking of those with whips and dead baby llamas on their backs) might be a bit challenging for smaller kids, however.
June is festival month in Cusco – but there is actually plenty to experience all year round.  Find out more about Peru festivals here.
Sacred Valley Peru Adventure Activities – Awesome Ideas for Peru with Teens
There are lots of teenage kicks to be had in the Sacred Valley area: this is an awesome place for seeing Peru with teens.  The area has established itself as the Peruvian adventure capital, and activities they'll love may include mountain biking, white water rafting and zip lining.
Other appealing activities for those doing Peru with teenagers include discovering local markets, sampling local foods and exploring ancient ruins.
Stand Up Paddle Boarding at Lake Huaypo
 Your teens and tweens can sample paddle boarding at altitude at the highest fleet of SUPs (stand-up paddle boards) on the planet.  In fact Peru can be seen as the home of SUPping, as local fisherman began riding on platforms built from reeds here some 3,000 years ago.
Other Adventure Activities
 Other popular local activities for tweens and teens include the following:
White water rafting
Ziplining
Via Ferrata
Cusco
Join a Chocolate Making Class
Best Age: 4 +
Best Time: All year round.
Top Tip: Be prepared for the inevitable sugar rush!
Chocolate making classes with the kids all around the Americas has proved so popular that Choco Museo has now started offering "mini chocolate making classes" for children.  These take place daily and involved working with both milk and dark chocolate.
Kids will get to see a real-life chocolate factory and make their own sweets by using chocolate moulds.  The experience lasts for around two hours and takes place in groups of up to 15.  You even get to take away your own chocolate creations!
Read our full review of the Choco Museo in Cusco here.  There are also Choco Museos in other locations, including Ollantaytambo, Arequipa and Lima.
Learn the Local Lingo with a Spanish Lesson
Best Age: 8+
Best Time: All year round.
Top Tip: Combine fun and learning during your days with a short children's Spanish class for kids.
Taking a brief Spanish class for children in enough not to put them off learning languages!  It's an immersive experience – and more likely to encourage them to listen to local people thereafter.  There are schools in Cusco and the Sacred Valley area.
Enjoy an Andean Music Experience
Best Age: 8+
Best Time: All year round.
Top Tip: Some patience is required to listen, learn and make an instrument.
These classes allow kids to try playing all kinds of local and Andean instruments.  They'll also make their very own zampoña to take home and practice with!

Shop Till you Drop at Local Markets
Best Age: All ages – even babies will appreciate you buying them a fluffy new alpaca toy!
Best Time: Any time the stores and markets are open.
Top Tip: Don't bargain too hard; this is people's livelihood.
All vacations in Peru should include a visit to the world's most colourful markets.  Pisac Market is the biggest and best-known in Cusco.  The local Quechua speaking people come here to stock up on goods and sell their wares.  Prices are very affordable and clothing or soft toys make great souvenirs.
Pro Peru Tip – Other markets to visit in Peru include the ones in Aguas Calientes, near the Ollantaytambo ruins and in Chinchero.
Machu Picchu
Take a Train Trip to Machu Picchu
Best Age: Any age – even toddlers can get excited by the prospect of a train ride.
Best Time: During daylight hours.
Top Tip: Pay extra to go on the Vistadome Service, which has panoramic windows.
We just had to include this one, though the appeal of Machu Picchu family tours really depends on the age of your kids.  When my children were aged just 5 and 2, they loved taking the train to Machu Picchu!  I suspect they would still think it's pretty cool and they are now aged 10 and 7.
The truth is, you don't have to take Machu Picchu private tours to see something of this world-famous site.  Peru Rail provides the service between Ollantaytambo and Aguas Calientes, the settlement right by the sacred site.  En route you'll experience great service and Peruvian hospitality while passing ancient ruins, farmland, mountain ranges and even rainforest.
Do Machu Picchu with Kids
Best Age: 8+
Best Time: Machu Picchu is unforgettable all year round, though dry season is considered best.
Top Tip: Be prepared!
What about Machu Picchu trek tours with kids?  Despite your dreams of taking Machu Picchu family tours, it's debatable whether the ancient citadel will actually be the highlight of your holiday in Peru.
While I've visited with kids aged 1, 2, and 5 …  I do think that was more about me than them, if the truth be told.  I really wanted to visit, while they had to tag along.  Now that they are older, though, they are actually curious about this ancient city and I think would really get into it.
Machu Picchu is a busy route that's packed with lots of people.  The guides talk a lot, and there so many steps.  My kids especially liked the animals rather than the ruins, though they were only very young.  The local llama, birds and viscacha population could just save the day.
Discover our tips for taking Machu Picchu with Kids tours here, and find the best Machu Picchu accommodation options in this guide.
Additional Ideas for Your Must-Do Peru Family Vacation
Explore Lake Titicaca
Lake Titicaca is a famous freshwater lake in Peru that's also South America's highest.  Due to the elevation there are incredible views to take in from here.  You can also hop onto a boat tour to see traditional villages, local people and native wildlife.
Discover the Lady of Ampato – aka The Ice Maiden
If you have teens with a fascination for the grim side of life and death, they may be intrigued by the story of Juanita, an Incan ice maiden.  Legend has it that she was sacrificed to the Gods somewhere between the ages of 12 and 15.  Her body was discovered at Mount Ampato in 1995, well preserved in ice.
Spot Andean Condors Soaring over Colca Canyon
Colca Canyon lies close to Arequipa and is far deeper than the Grand Canyon in the US.  The highlight for many kids and adults is seeing the condors flying in the skies above.  In this area you may also spy giant hummingbirds, can take a soak in the hot natural springs and discover Incan ruins.
Top Pro Tips for the Perfect Peru Family Vacation
Find more of my top tips for touring Peru as a family in this post, including the timing of your flights, setting your body clocks, acclimatization, taking time for breaks and learning about Peruvian culture.
Peru Family Vacation Itineraries
If you want to draw up a schedule of your own rather than taking a typical Peru family tour package, be sure to take a look at this Peru Family Holidays Itineraries post for lots of ideas and inspiration.
The Verdict – Taking a Family Vacation to Peru
Whatever your interests and the ages of your kids, there is lots to do in this country packed win Inca ruins, the Andes mountains, salt pans, colourful cities and charming people.  This applies whether you book a full-on Peru family tour package or go your own way.
There are plenty of Peru family resorts and organised Peru family vacation packages to pick from, so you can experience this beautiful, beguiling country together in any way you want to.  We recommend checking out our partner Apus Peru to find out more about local tours, or follow the various links given above to discover much more about this appealing South American destination.
Like It> Pin It> Must See Places for Your Peru Family Vacation – Plus FAQs,  Pro Tips & More