Last Updated on August 29, 2018 by Travels with Kids
How We Became Interested In Responsible Tourism & Sustainable Travel
We've recently posted three blogs about responsible tourism titled How To Be A Responsible Traveler – For Families, Tips For Eco Travels & Sustainable Travel, and Eco Friendly Travel Products
In a world where plenty of people are posting about 'green travel' and influencers label themselves 'sustainable' it seemed appropriate that we share our background in sustainable tourism.
This post may contain affiliate links, from which we would earn a small commission, at no extra cost to you. More info in my disclaimer.
Mumma's University Job
During Ariana's university years she was lucky enough to get summer jobs at an international sustainable and responsible tourism icon, the Valley of the Giants Tree Top Walk.  During the 5 years she worked there (on and off) she was privileged to meet some very inspiring people, and do some incredible courses.  That put in place a deep-seated belief in the value of protecting natural places, while also having them showplace the environment to people.
Mumma's Backpacking Days 
Ariana is the first to admit she wasn't always a responsible traveler; "We were the hardiest, cheapest, most resourceful backpackers you would find. We had a tight budget and we had to keep to it, in order to stay on the road for as long as we could."
In all honesty, this period didn't last long.  Mumma traveler ended up in Cusco out of funds and teaching English. That's where the story of Apus Peru Adventure Travel Specialists began.
In the interlude, of being a cash strapped backpacker to a Cusco expat, mumma had gotten to know first hand the impact of cheap tourism on people and what exploitation really meant.  It was horrible and she was determined that, if she had a travel agency,  it was not going to be part of that exploitation.
Also, she wanted to give back – like really give back.  Not books and pencils at Christmas, but something that gave people access to a better life.
So Apus Peru was born; committed to sustainable, ethical and responsible tourism.  You can read their recommendations here in their travelers code of conduct.
In short, from that day on to today have been a massive learning curve.  Just wanting to be responsible and sustainable is not enough.  How you put this into practice in the day-to-day is much more of a challenge.
Ariana started a Masters in Development, especially focusing on sustainable tourism, and community development.  The Masters never got finished because her beautiful daughter came along and her priorities changed.  While she doesn't have the paper, she does have the learning.
In 2011 Apus Peru signed up to be verified by Rainforest Alliance. The Rainforest Alliance is an incredible program that delves deeply into many aspects of a company.  It also requires high annual renewal fees and substantial amounts of paperwork to be maintained.   After being aligned for several years Apus Peru made the difficult decision to let the verification lapse.  It was too costly for a  small family company with modest profits.  We would have to increase our pricing substantially to cover these costs, and it didn't make sense. However, the structures, the education and the commitments remain within the company.
Ariana's experience as a traveler makes her understand what it is like when you are planning a holiday, and making decisions where to stay or what company to travel with.  Her experience as a responsible travel operator makes her better understand what goes into being truly sustainable.  Which includes the pitfalls and the red flags.  And, as with everything in life, this understanding is just a work in progress!
Have you got any experiences that informed why and how you travel?  We would love to hear from you.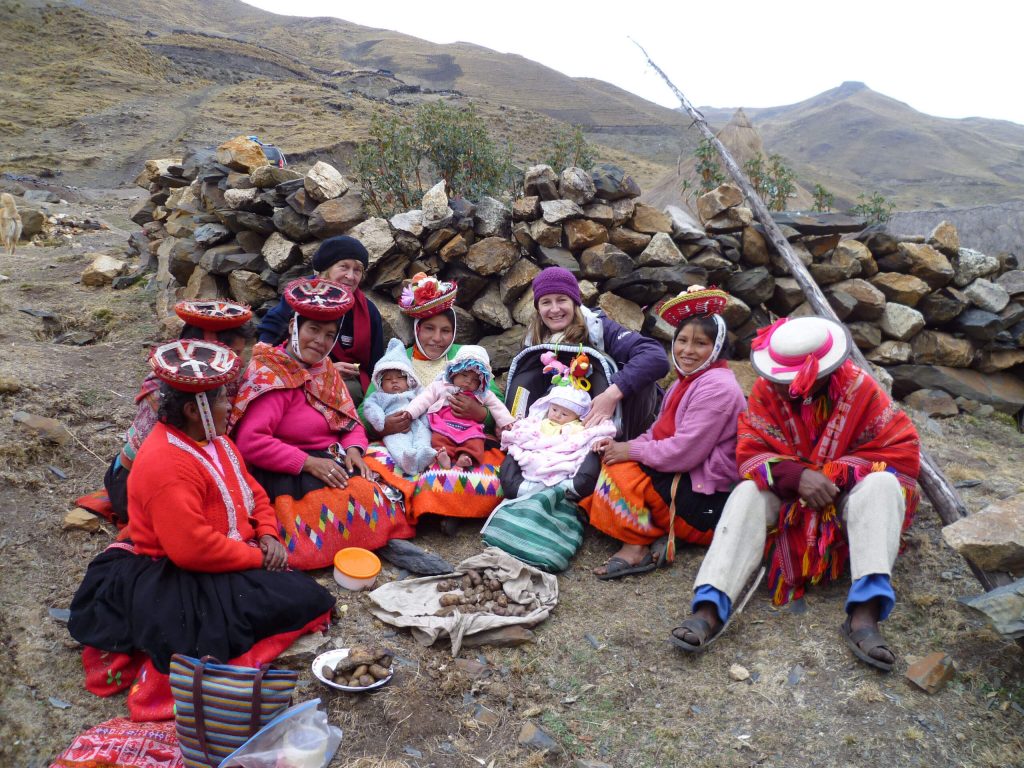 Like It> Pin It> How We Became Interested In Responsible Tourism & Sustainable Travel