Last Updated on December 22, 2020 by worldoftravelswithkids
We've just put together a list of totally awesome Australian bucket list holidays.  These are inspired by family Instagram influencers, and frankly some of our favorite travel families on Instagram. So buckle up for a dead-set brilliant list of Australia bucket list family vacations!
Do you have a family bucket list?  Or, are you here looking for family bucket list ideas?  I have to admit that in this day and age, my family travel bucket list inspiration definitely comes from Instagram!  I follow a range of family travel bloggers on Instagram (as well as other parenting Instagram accounts) and from there have built up our list of Australian bucket list holidays!
This post may contain affiliate links, from which we would earn a small commission, at no extra cost to you. More info in my disclaimer.
So, you might wonder how does this bucket list varies from my 'normal' bucket list?
Good question:
These places I would never have considered except for the posts I have seen on Instagram.  Some of them I was completely unaware that they existed at all, other than having heard of them … maybe.
Quite a few of them are flights of fancy.  It is highly unlikely that we will ever have the budget to visit.  But now, they are on my mind.  That is due to Instagram, and the way that these Instagrammers portrayed them during their visits
I could have also titled this post "my favorite family travel Instagram accounts" because I am also pretty fond of all these family travel Instagram accounts!
Australian Bucket List Holidays Ideas
Lady Elliot Island Queensland
Lady Elliot Island is a coral cay located right at the bottom of the world-famous Great Barrier Reef. 
It is an eco-resort and offers amazing snorkeling right off the shores, and is most famous on Instagram for its gorgeous turtles and Manta Rays.  . Unlike much of the Great Barrier Reef to the north, Lady Elliot Island is not affected by the stinger season and it is safe to swim all year round.
As it is an eco-friendly resort there are no telephones, television, or radios and all rooms are fan-cooled, but the rooms are still described as luxurious.
And despite the popularity of the turtle photos on Instagram, Lady Elliott Island has a high number of bird species and is a bird watcher's paradise as well!
Getting To Lady Elliott Island
Lady Elliot Island's Eco Resort and Instagram paradise is located 80 km off Bundaberg in Queensland and can only be reached by a small airplane.  There are flights departing daily from Bundaberg, Hervey Bay/Fraser Coast, Brisbane, and the Gold Coast.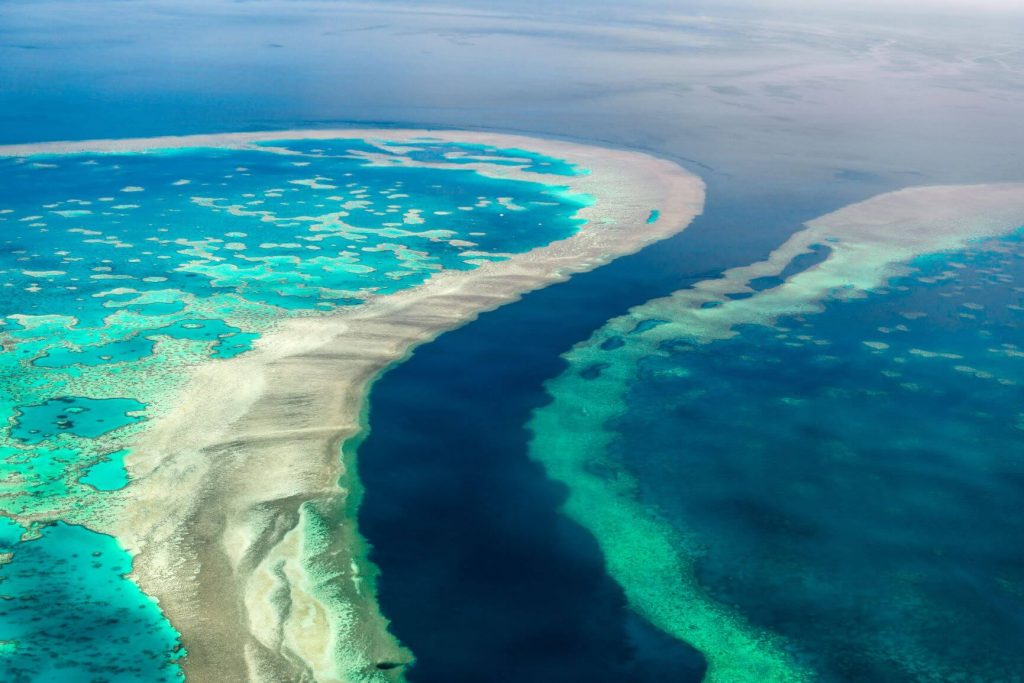 Can You Do A Lady Elliot Island Day Trip
Based on the pricing, if you were going to visit Lady Elliot Island it would make more sense, economically, to stay for 2 nights so you can fully experience the magic of the island.  However,  if you don't have that much time the day tours do let visitors experience one of the Seven Wonders of the Natural World from the air, land, and water … all in one day!
If you don't have a lot of time spare, Lady Elliot Island makes sense as it is regarded as one of the best snorkeling destinations on the Great Barrier Reef with a lot of beautiful marine life.  Day trips to Lady Elliot Island include return scenic flights to the island, plus activities on the island.  However, it will set you back about $950 AU.
What Are Other Alternatives To Lady Elliot Island
I've read reviews that describe Lady Elliot Island as mid-range, and not extremely expensive – but it is still quite a lot if you are traveling with a few kids.  You might like to consider Lady Musgrave Island.  It is camping only and you have to take everything in with you.  Lady Musgrave is a true coral cay with a great fringing reef and lagoon.
Another option is Heron Island.  It is a smaller cay than Lady Elliot Island but has many similar characteristics, like forest skirted by beach and coral lagoon.  Both are alive with seabirds – noddies, terns, and shearwater.  The resort on Heron Island is fancier and more expensive than Lady Elliot.
Are you Interested In Eco Travel? 
Is eco travels something that you are interested in? Our family is very eco-minded and interested in sustainable travel.  We try to plan environmentally friendly holidays and are environmentally conscious with our travel choices.
Through our many years of travel, we definitely have developed many sustainable travel tips.  Read about them in our post Ultimate Guide To Eco Travel & Environmentally Friendly Holidays

Lady Elliot Island – My Australian Bucket List Inspiration
I had to include this photo in this list.  Way back in 2016 when I started using Instagram it was the picture that made me say, "I want to do that".  To this day, along with another 100 K followers, I always stop to read the posts from Evie and Emmie of @mumpacktravel.
Always funny,  very real, and down to earth, how can you not enjoy Evie's posts?  In fact, Evie's become so popular that she even wrote a book "From Backyard To Backpack"!
However, this post is about bucket list family vacations and I can say without a doubt that Lady Elliot Island is on the list because of this @mumpacktravel post several years ago.  Who wouldn't want to swim with the turtles like Evie & Emmie?  Credit goes also to @alittleatlarge who also did a great series of posts about Lady Elliot Island!
Norfolk Island
Norfolk Island is an external Australian territory about 1600 km northeast of Sydney in the middle of the Pacific Ocean.  It is one of Australia's most isolated communities.
Norfolk Island is famous as the home of the descendants of the Bounty Mutineers.  It is also renowned in historical circles and the growing traveling public for its remarkably preserved convict era buildings and ruins.
The best time to visit Norfolk Island runs from October to March.  The warmest months, where you can also swim in the ocean, are January, February, and March.
Getting To Norfolk Island
Norfolk Island is located a 2.5 hr flight from Australia or 90 minutes from New Zealand.  There is such a thing as "Norfolk Time" which is neither fast nor slow, but in tune with life.  People say that they come back very refreshed.
Norfolk Island can be combined with a trip to New Zealand, and people suggest spending between 5 and 7 days there.
Can You Do A Day Trip To Norfolk Island
While technically you could do a day trip to Norfolk Island, considering the travel time there it is not likely.
What Are Other Alternatives To Norfolk Island?
If you are considering other Australian Pacific islands you might like to consider Lord Howe Island as well.  Generally, both are considered good adventure destinations.  However, Norfolk Island has more history and fewer water sports.  Lord Howe Island has spectacular scenery and as it has a reef there are opportunities for diving and snorkeling.

My Norfolk Island Inspiration – Australia Bucket List Family Vacations
As an Australian, I know Norfolk Island exists and is a territory of Australia.  But would I have wanted to go there if it were not for the @thekidbucketlist, I somehow doubt it.  I just loved the way that they described their adventures around the island it made me say "I want to go"!
Arnhem Land, Northern Territory
I remember flying into Kurumba in the Gulf of Carpentaria in an old DC3 when I was 5 years old and having Groote Eylant and Gove (now known as Nhulunby) as part of our daily lives, all key towns in Arnhem Land.  Some 40 years later it didn't occur to me that Arnhem Land would be a tourism destination.
Arnhem Land is one of the largest Aboriginal owned reserves in Australia.  It is perhaps best known for its isolation, beauty, and the art and music of its people.  You can discover unique indigenous experiences, rock art, and some stunning scenery with rugged coastlines, remote islands, and rivers teeming with fish, lush rainforests, towering escarpments, and savanna woodlands.
BUT – remember that Arnhem Land is a special place that requires a good amount of forethought to visit.  It is one of Australia's last true wilderness areas, untouched and wild.
The most popular time to visit is in the dry season (April to September).  The wet season brings dramatic weather conditions and some parts of the park are closed.
Can Arnhem Land Be Done As A Day Trip From Darwin
Arnhem Land sits in the part of the Northern Territory that stretches out into the Arafura Sea.  Darwin is 500km away, and although it's the nearest big city to Arnhem Land, don't be fooled into thinking it can be done in as a day trip from Darwin.  To reach the main town of Nhulunbuy from Darwin, it can take over 10 hours of driving.  There are lots of logistical questions like you need a permit to visit Arnhem Land.
Many people opt to join a tour in order to benefit from the local knowledge of an indigenous guide, while also being able to enjoy their exploration of this wilderness area.

My Arnhem Land Inspiration – Australia Bucket List Family Vacations
I can honestly say that Arnhem Land was most definitely never on my radar as a family travel destination until a series of posts from the Northern Territory.

Exploring Australia's Indigenous Culture
I have been privileged to grow up not only traveling the world but exploring Australia.  Indigenous culture was a given; we explored it and I was aware of it, but completely oblivious to the destruction of their culture by the European settlers, right up until the end of the stolen generation.  As I grew older I learned more.  Yet, I have found myself awkward asking my indigenous friends for their stories.  I believe that indigenous culture is still a thorny subject.  There is a long way for us to go until we address our past – and go forward into the future more nobly.
I was inspired by two Instagrammers who have showcased their own education of children on indigenous culture and have decided to be much more proactive  And, while the art galleries of Canberra have been on my secondary bucket list for a while, the idea of visiting the Tent Embassy has hit.

Tasmania
I've loved the gorgeous Apple Isle as a backpacker, and I see no reason that the kids won't love a trip here too.  Why Tasmania with kids?
To start with Tasmania is not very big, you can see quite a bit in a short amount of time.
If you start out in Hobart there is a climb up Mt Wellington to get your bearings or a fun day at the Salamanca Place markets on a weekend.  With a ghostly past as a penal colony, we planned to head to Port Arthur, as well as recognizing its contemporary difficult, and sad past.  After being inspired by the @boyeatsworld visit (see below) to Tasmania, I especially want to visit the tessellated pavement at Eaglehawk Neck and would love to wander in the lavender fields as they did!
I'd love to get in some hiking while in Tasmania, with a trek at Cradle Mountain high on my list and also some exploration over at the stunning Freycinet National Park.  We're also keen to explore the Tahune Skywalk which we have listed on the Best Tree Top Adventures Around The World.  Or if we wait until the kids are a bit older, we could raft on the Franklin Rivers or go sea kayaking.
I've already been to Launceston a few times (sans kids) and love the slow, old-world feel.  The kids would love to visit the royally named Penny Royal Launceston that has ropes courses, a chairlift and would occupy a full day.  We'd also like to day trip up the Tamar River and visit Georgetown and then head across to Beaconsfield and Beauty Point.
Seriously, there are so many fun, nature-based things to do in Tasmania that the whole family, but especially the kids, will be well entertained.

My Tasmania Inspiration – Australia Bucket List Family Vacations
If you are interested in a thoughtful, considerate, and interesting family travel then you should follow @boyeatsworld.  We just love following the adventures of Aleney, Raff and Sugarpuff.  These guys really do rack up the miles, traveling both overseas and locally – a lot!  Without a doubt, they are one of the best family travel Instagram accounts and I've been inspired by them on so many occasions.  However, in this case, I'm writing about my Australian bucket list ideas and the Boy Eats World family's visit to Tassie (as Aussies call it) was truly inspirational.  Not only this shot of the tessellated pavement but the images of Port Arthur and the photos of Sugarpuff amongst the lavender.
There are so many places that @boyeatsworld inspires with their fun, and yummy approach to travel.  They also travel a lot so their list of inspiring places is never-ending.  However, every time they have been to Singapore (and there are multiple visits) I'm reminded why I so want to go back
Places We Have Ticked Off Our Australian Bucket List
Until 2020 and the associated events, we have spent a lot of time traveling.  In fact, we spend so much time traveling sometimes I don't have time to write up our adventures!  Really, such a #firstworldproblem!
We recently ticked off Cairns and Port Douglas from our Australian bucket list and will be posting a lot of information soon.  Our family especially enjoyed our visit to Fitzroy Island.  We didn't have enough time to get up to the Daintree so we have got a second trip planned!
Sovereign Hill And Philip Island In Victoria
Both Sovereign Hill and Phillip Island were Instagram inspired destinations!  The wonderful thing about having bucket list items is that you have to travel to other places as well.  We thought our time in Melbourne with kids was fantastic and really enjoyed our exploration of the city.
Other Places On Our Australian Bucket List Holidays
Did you guess that writing about these Australian bucket list ideas is my idea of fun?  I love nothing better than to dream and think about travel.
Other places we have on our Aussie bucket list include:
North West Australia Road trip
This includes visiting Broome, Exmouth (Ningaloo Marine Park), and El Questro Station.  Spoiler alert:  We might just have some bookings for this particular trip.  However, no promises.  In this covid world, you really don't know what is going to happen.
The Top End: The Top Half of the Northern Territory
This would be a 10-day loop of the top end including Litchfield National Park, Kakadu National Park, and Katherine.  So excited to do Kakadu with Kids!
The Australia Zoo On The Gold Coast As My Kids Used To Be Huge Bindi Irwin Fans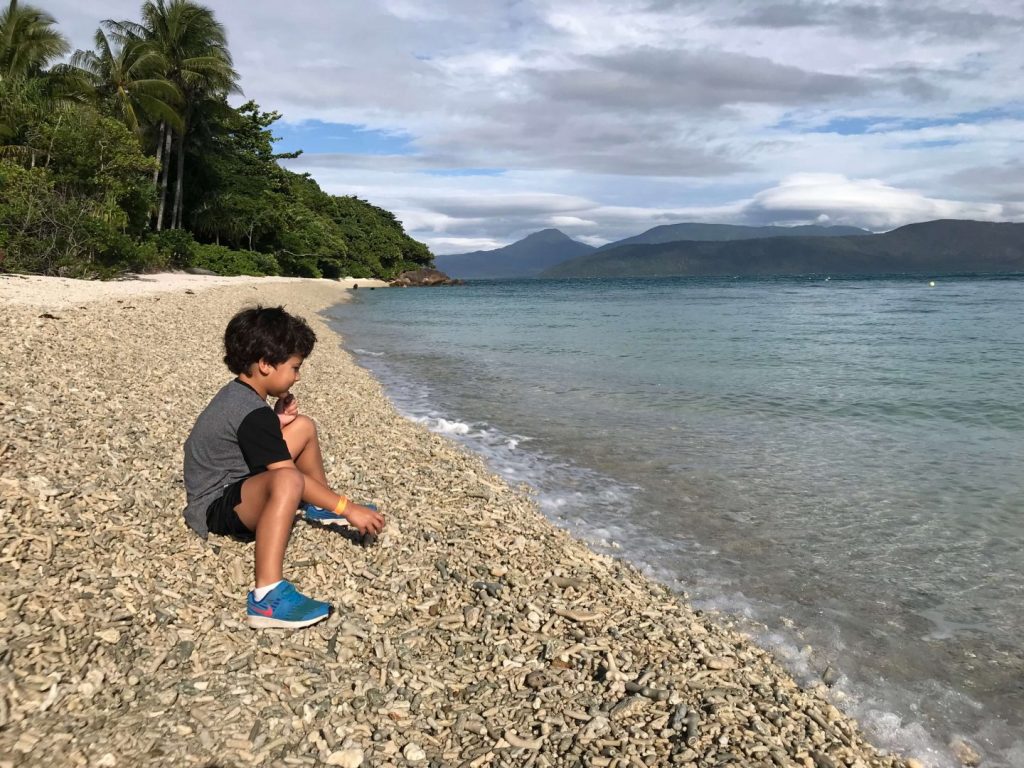 The Best Family Holidays Australia
This post about Australian bucket list holidays was a fun thing to do for me.  I am a big believer that if you write things down they will come true!  These are not necessarily a complete list of the best family holidays in Australia.  We do have all that information on our site.
As Australia is really huge and diverse, we asked a range of fellow bloggers to help us write up the best family holidays Australia, and included 1-2 destinations in each state.  This information was specially prepared for families overseas wanting to visit Australia for the first time.  We believe that this post answers the question "What are the must-see things in Australia for families traveling with kids"?  Enjoy The Best Family Holidays Australia.
The Verdict – Australian Bucket List Ideas
Fair dinkum, I'm proud of Australia's great diversity!  Gosh, I don't even use that expression.  However, there are times when one sits back and reflects on what their country has, and then say: what an amazing place.  This list is a labor of love and is actually my family's own Australian bucket list.  Being so, places we have already been to obviously don't appear.  However, we would love to know about your travel goals – drop them in the comments below!
Like It> Pin It> Australian Bucket List Holidays For Families